PHOTO RELEASE: Governor Hogan Visits Montgomery County to Highlight Administration Investments and Initiatives
ANNAPOLIS, MD—Governor Larry Hogan today made several stops across Montgomery County to highlight critical administration investments and initiatives.
Glen Echo Fire Department. Governor Hogan kicked off his day with a tour of the Glen Echo Fire Department, which provides fire, ambulance, and rescue service to the Bethesda and Chevy Chase areas. The department is receiving a $500,000 grant through the governor's supplemental budget to move forward on major renovations of their fire station.
Maxim Biomedical. Located in Rockville and founded in 2005, Maxim Biomedical—a premier diagnostic healthcare company—produces one of the few American-made COVID-19 rapid antigen tests. As part of the COVIDReady Maryland plan that Governor Hogan announced in June, the state continues to maintain substantial PCR and rapid at-home testing capacity.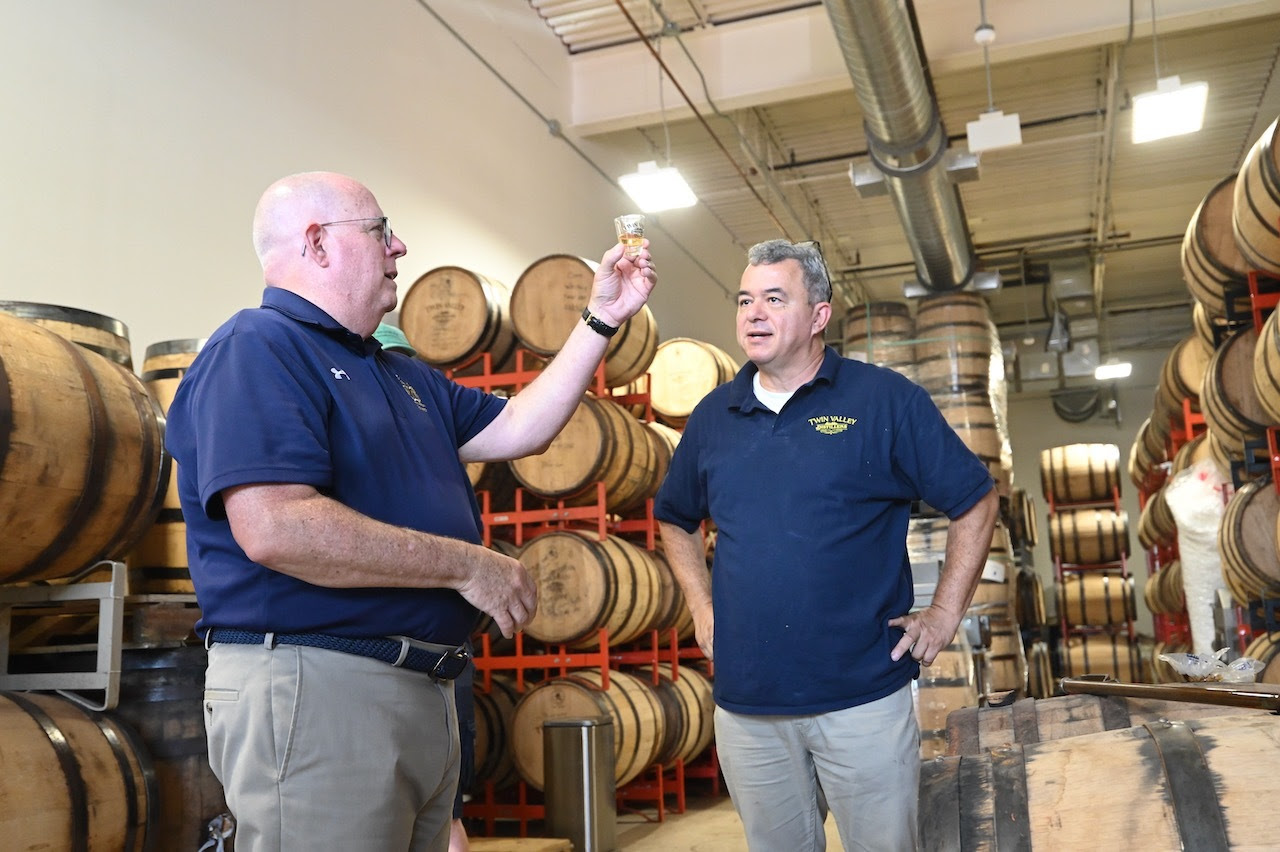 Twin Valley Distillers. Twin Valley Distillers, which opened in 2014, became the first distillery in Montgomery County in more than 100 years and uses local ingredients to produce whiskey and a variety of other spirits. During his visit, the governor sampled whiskey and presented an official citation to owner Edgardo Zuniga.
Bassett's Restaurant. After a busy morning, the governor stopped at Bassett's Restaurant, which has served comfort food and Maryland classics to the Poolesville community since 1993.
Sunflowers at the McKee-Beshers Wildlife Management Area. McKee-Beshers Wildlife Management Area is one of 15 wildlife management areas across the state where the Maryland Department of Natural Resources plants sunflowers each year. Sunflowers at this location were planted in honor of Ukraine.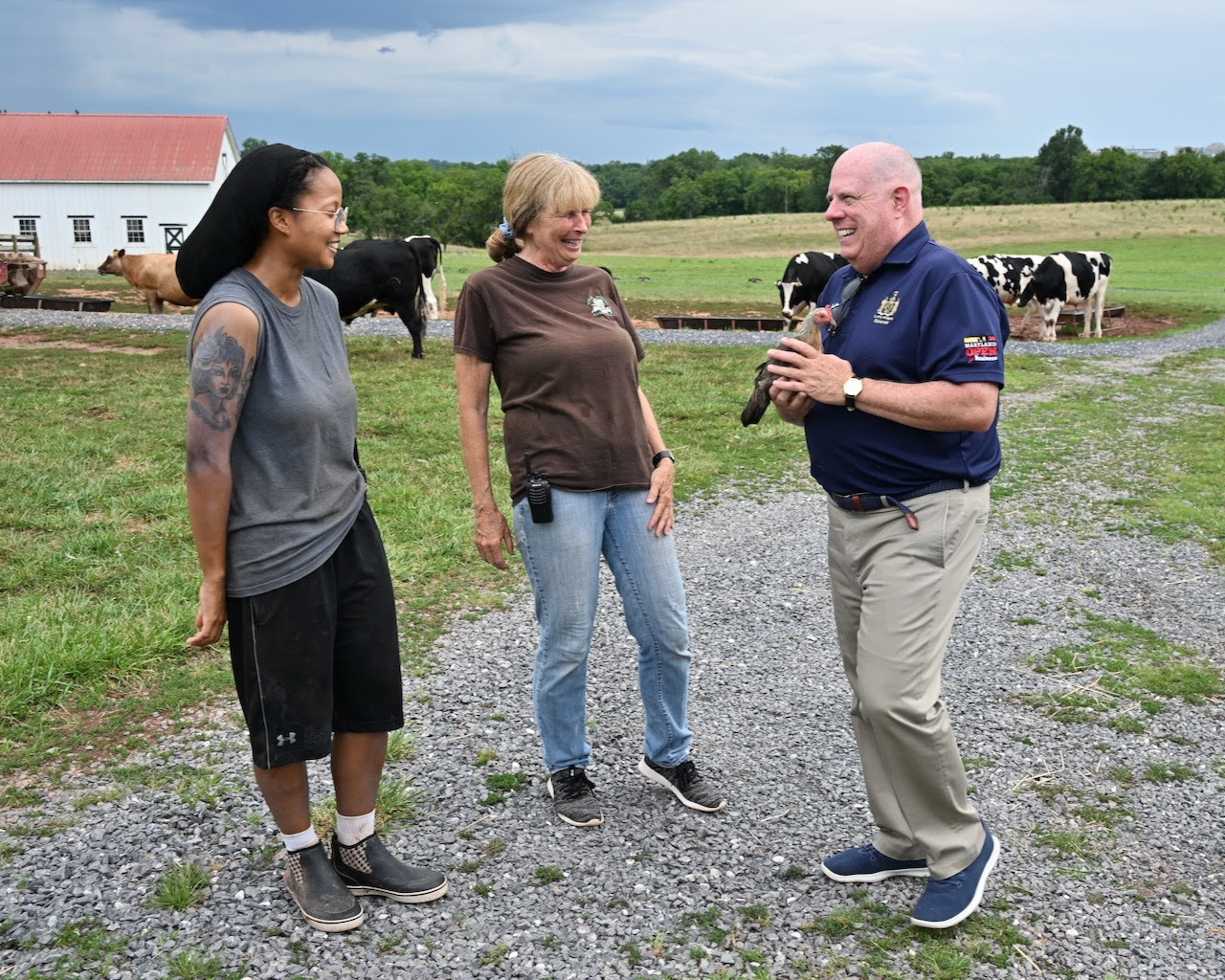 Poplar Spring Animal Sanctuary. Located in western Montgomery County, the Poplar Spring Animal Sanctuary is a 400 acre non-profit wildlife refuge that provides neglected, abused, or abandoned wildlife and farm animals with proper care and rehabilitation. The sanctuary is currently home to more than 200 animals.