PHOTO RELEASE: Governor Hogan Concludes Four-Day Western Maryland Tour with Several Stops Across Frederick County
Highlighted Administration Initiatives to Support First Responders, Community Organizations, Life Sciences Workforce Development
ANNAPOLIS, MD—On the final day of his Western Maryland tour, Governor Hogan made several stops across Frederick County and highlighted administration initiatives to support first responders, community organizations, and life sciences workforce development.
Brunswick Volunteer Ambulance and Rescue Company. Governor Hogan began his day at the Brunswick Volunteer Ambulance and Rescue Company and was joined by State Senator Mike Hough and Brunswick Mayor Nathan Brown for a tour of the company's facilities.
Mountain City Elks Lodge. The governor ended his day at the Mountain City Elks Lodge #382 in downtown Frederick to tour their recent renovations and meet with members of the Elks Lodge, Asbury United Methodist Church, Fredericktonian Mason's Lodge.
As the first governor to visit West All Saints Street, Governor Hogan presented a citation to leaders of the Mountain City Elks in recognition of their 100th anniversary next year and the organization's dedication to the surrounding Frederick community.
To help assist with renovations, the organization received two rounds of capital grants—including $300,000 this year—and a loan from the Businessworks program.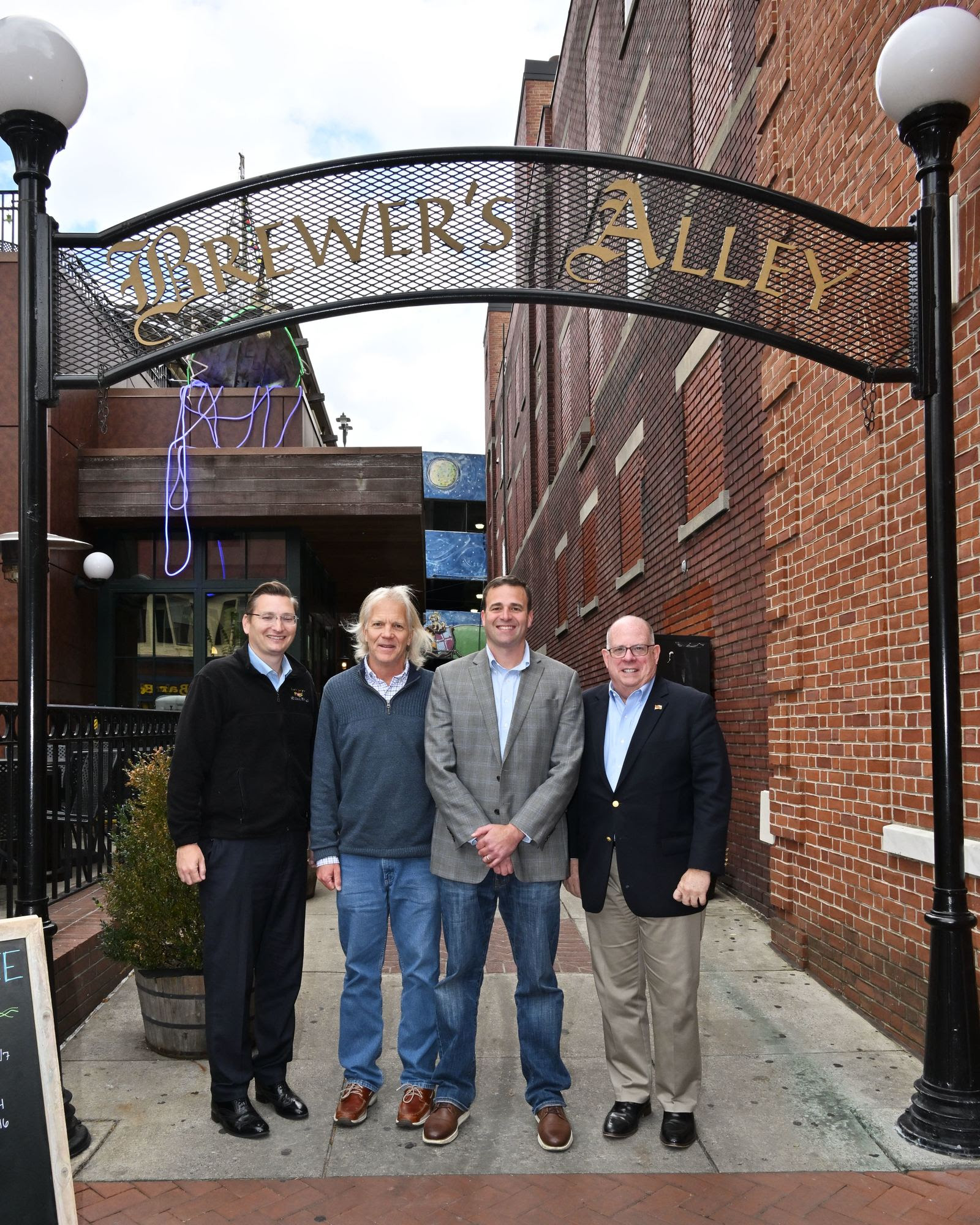 Brewer's Alley. The governor stopped by Brewers Alley in downtown Frederick and had lunch with Senator Hough.
Visit to AstraZeneca. In the morning, the governor visited AstraZeneca's biologics manufacturing center in Frederick to highlight the Maryland Department of Commerce's award of $2.5 million to the Maryland Tech Council to support the BioHub Pathways program. This investment is part of the governor's new Maryland Cancer Moonshot Initiative.
                                                                                       -###-