PHOTO RELEASE: Governor Hogan and First Lady Yumi Hogan Host Final Lunar New Year Celebration at Government House
ANNAPOLIS, MD—Last night, Governor Larry Hogan and First Lady Yumi Hogan hosted their final annual Lunar New Year celebration at Government House. More than 200 guests joined the Governor's Office of Community Initiatives and the Governor's Commission on Asian Pacific American Affairs for the celebration, including dignitaries representing Washington, D.C.'s diplomatic corps and Maryland's Asian American community leaders.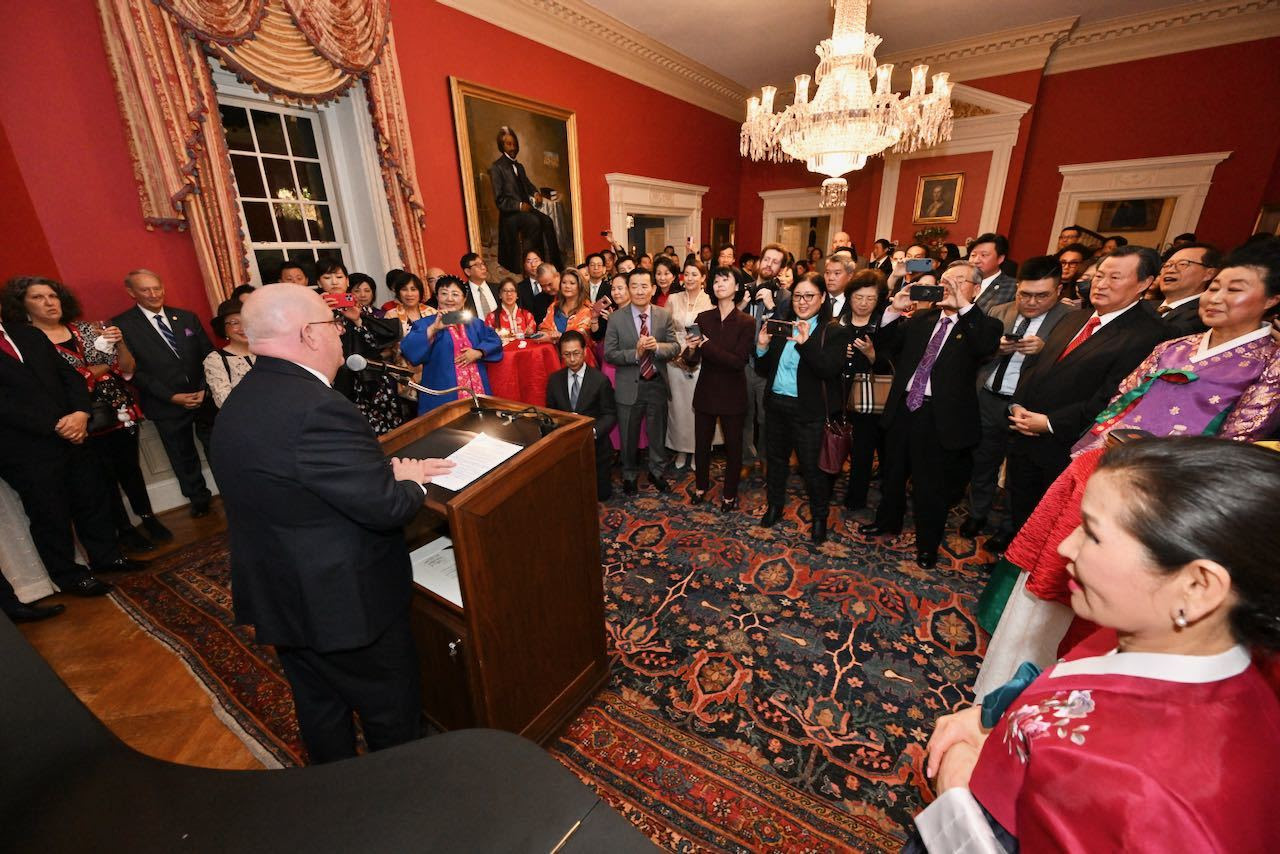 The Lunar New Year is one of the most widely celebrated and important cultural traditions observed by numerous Asian communities across the world and in Maryland. This year welcomes the Year of the Rabbit—a symbol of longevity, peace, and prosperity.
In addition to being the last official Government House reception of the Hogan administration, this  marked the first official gathering since the permanent installation of the First Lady's portrait in the main foyer alongside former first ladies.
Lunar New Year celebrations center around visits with family and paying homage to senior relatives. Traditions include lion dances, firecrackers, and eating foods symbolic of health, longevity, good luck, and prosperity, in addition to children receiving red envelopes with money inside.
-###-